---
OVERVIEW
Imagine walking into a crowded room and knowing immediately the collective emotional quality. Is it peaceful and reflective, or excited and agitated? What if you could enter a dance floor and be able to change the music together with other dancers through your breath and intensity of your movements?
We all have a tacit understanding of our feelings in our own bodies. Yet, it can be difficult to identify the feelings of others in complex social environments. This project explores the possibilities that come to fore when we can feel our own heartbeat alongside others. The premise of this work is that the heart offers an accessible route into engaging with our bodies both individually and collectively, as a potential source of collective understanding and empathy. Our bodies respond to the environment in an intimate and personal way, while simultaneously deeply connected to others and the outside world. By creating, visualizing, and encouraging reflection on circumscribed datasets, we strive to approach physiological data for its capacity to inspire an alternative epistemological and experiential engagement distinct from standard scientific visualizations. Specifically, we will design a set of installations that detect respiratory, heart rate, and galvanic skin responses, leveraging our combined expertise in physiology and design. These installations will allow for group and individual reflection on how physiological responses change collectively and individually, and use this information to build a sense of social connectedness in an increasingly disconnected world.
---
EXHIBITIONS
Heart Sense 2.0
This installation examines how sound can play a role in visualizing our collective heart data. This installation engages with social dimensions of embodiment through the mediation of the physical environment. Three participants are invited to sit around a table and are given headphones to listen to music. A floral visualization representing both individual and collective heart rates of the participants will be projected onto the table, the size and the colors of each petal shifting with changes in each participant's body. The visualization showcases how our bodies come into relation with each other and are in and of the environment, as they respond to our surrounding conditions even when we are not aware of it. The floral form takes inspiration from the trillium, a spring ephemeral whose individual flowering bodies are connected by a system of underground rhizome roots
Heart Sense 1.0
This installation takes a participant's heart rate, galvanic skin response, and breathing as input to produce flower-like visualizations that illustrate physiological responses to a short, emotionally engaging video. The visualizations work eschew standard body tracking visualisations by presenting representations that are whole and designed not to be optimizable. They give participants a sense of their embodied responses to the video and a chance to reflect on their embodied responses in the process. Each heart visualization displays a person's physiological response to watching an emotionally-engaging video. Different physiological characteristics (heart rate, galvanic skin response, and breathing patterns) were used as variables to create a flower-like visualization.
---
PUBLICATIONS
[1] Nassim JafariNaimi and Anne Pollock, "Heart Sense: Experiments in Design as a Catalyst for Feminist Reflections on Embodiment," in Proceedings of 2018 Design Research Society (DRS) Conference, (Limerick, Ireland: 2018): Vol 2., 497–505. Download Here.
[2] Nassim JafariNaimi and Anne Pollock, "Heart Time: Reflections on Physiology and Embodiment." 2017 Meeting of the Society for Literature, Science and the Arts (SLSA), November 2017 (Tempe, Arizona).
[3] Pollock, Anne. Heart feminism. Catalyst: Feminism, Theory, Technoscience 1, no. 1 (2015).
[4] Cox, Olivia. (2021) Anticipating Explicit Motor Learning by Assessing Arousal Levels using HRV and GSR [Undergraduate Thesis, Georgia Institute of Technology].
---
PRESENTATIONS
We have presented this work at:
ACC Smithsonian Creativity and Innovation Festival, National Museum of American History – April 2022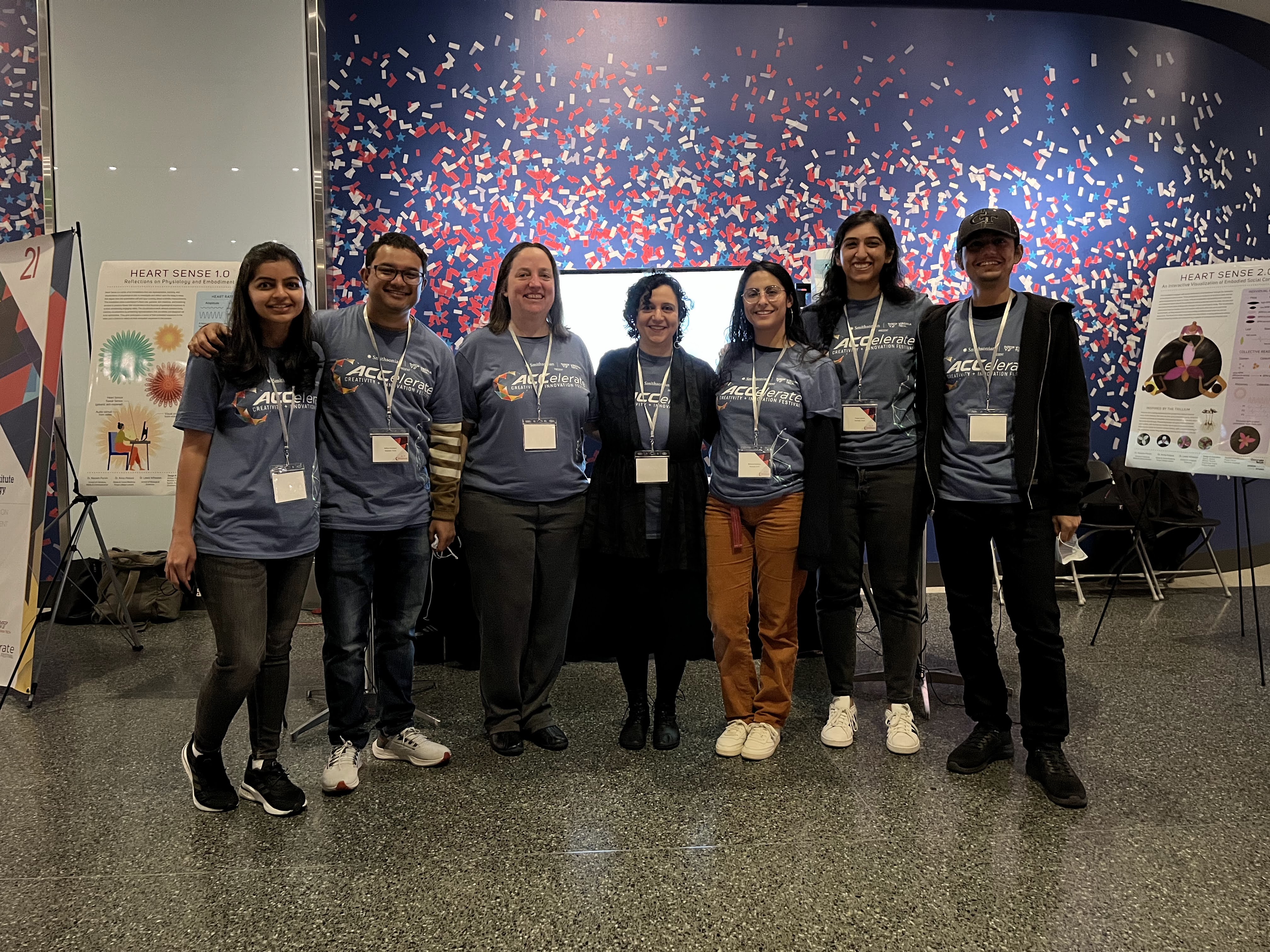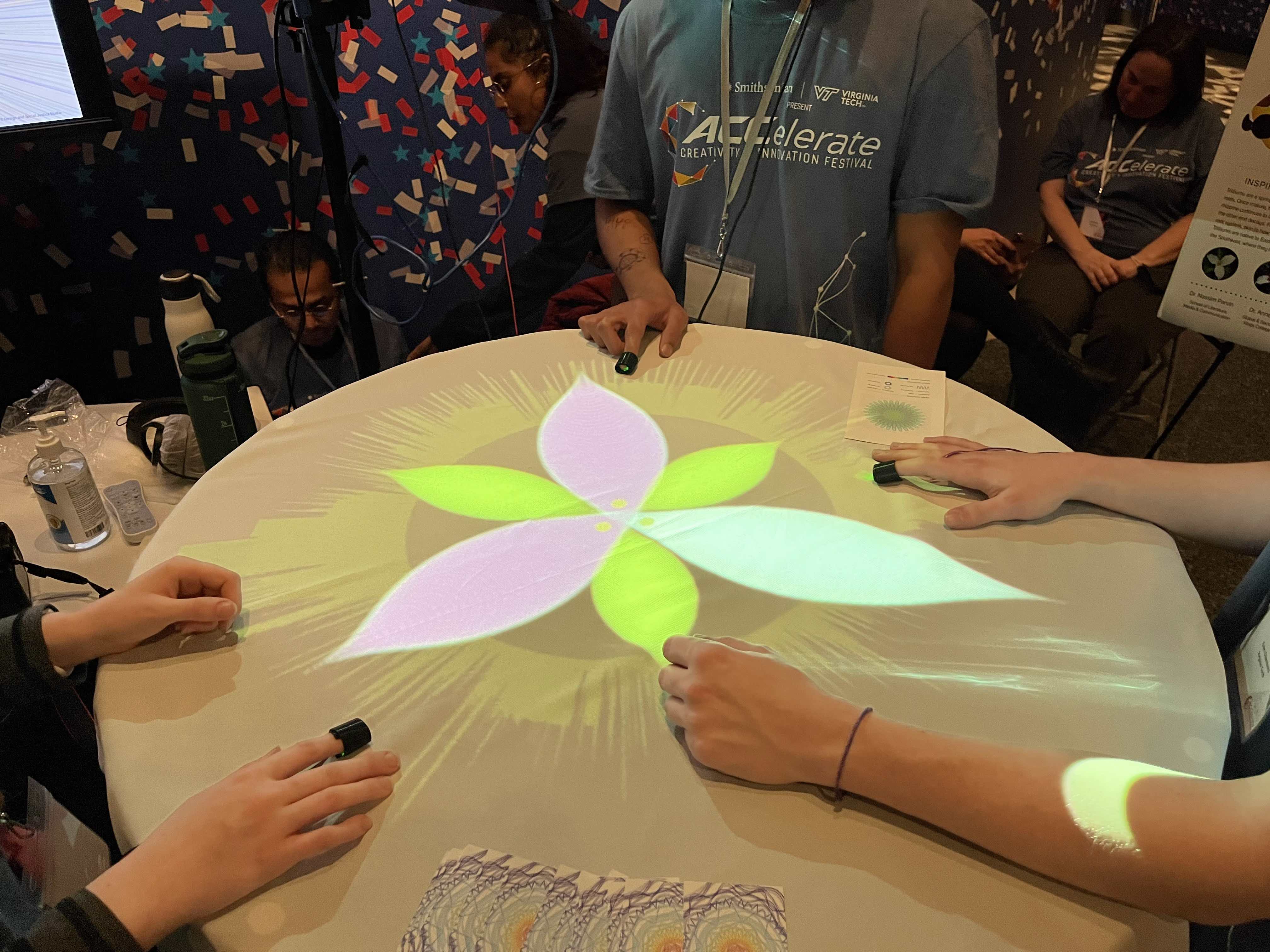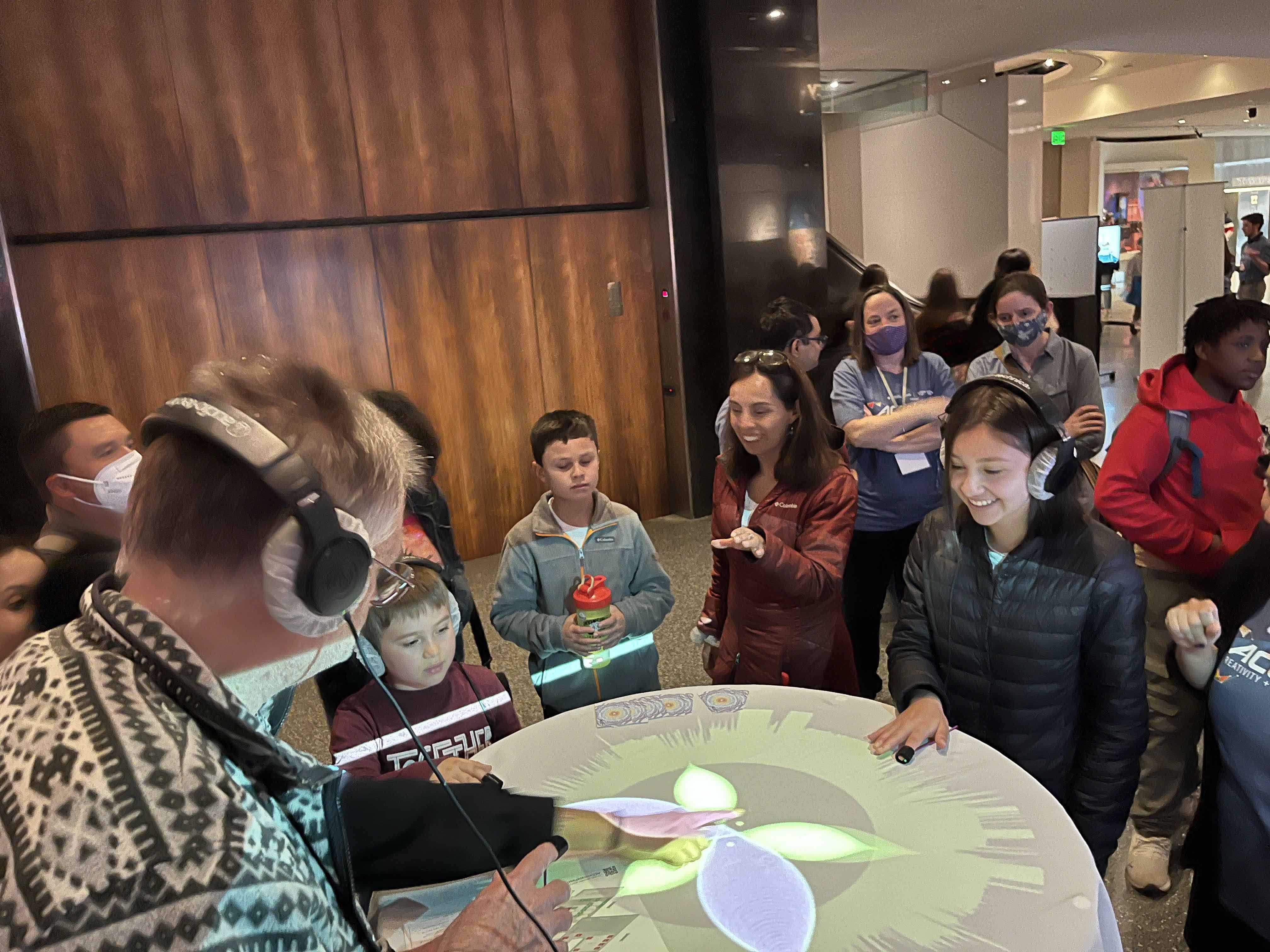 Society for Social Studies of Science Boston - August 2017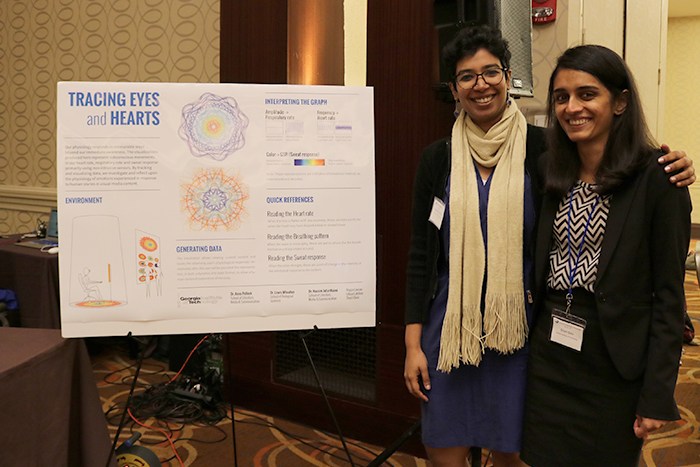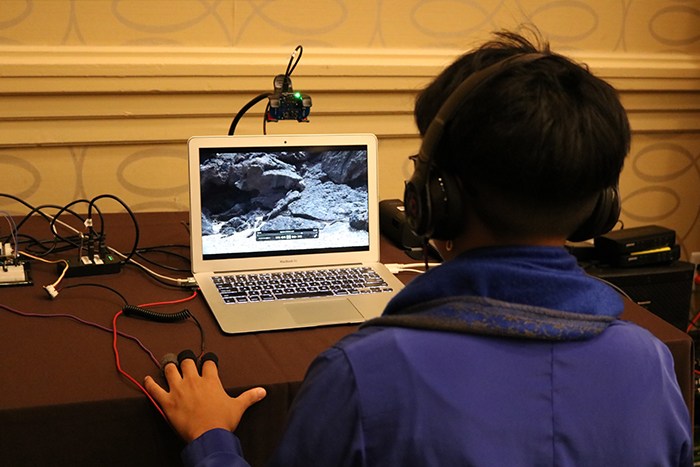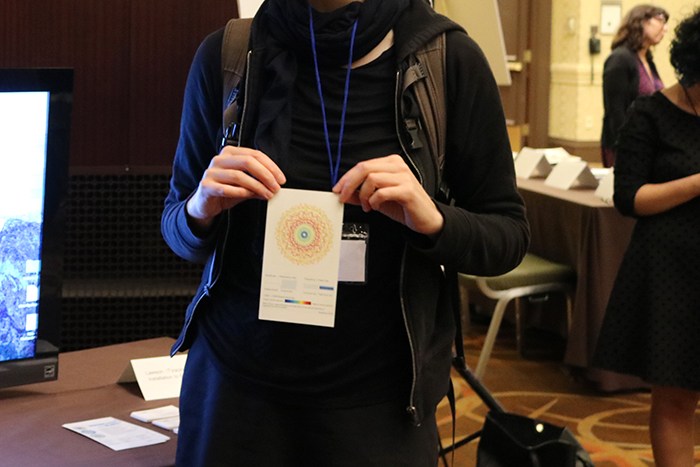 Final Annual Comscicon Atlanta - March 2018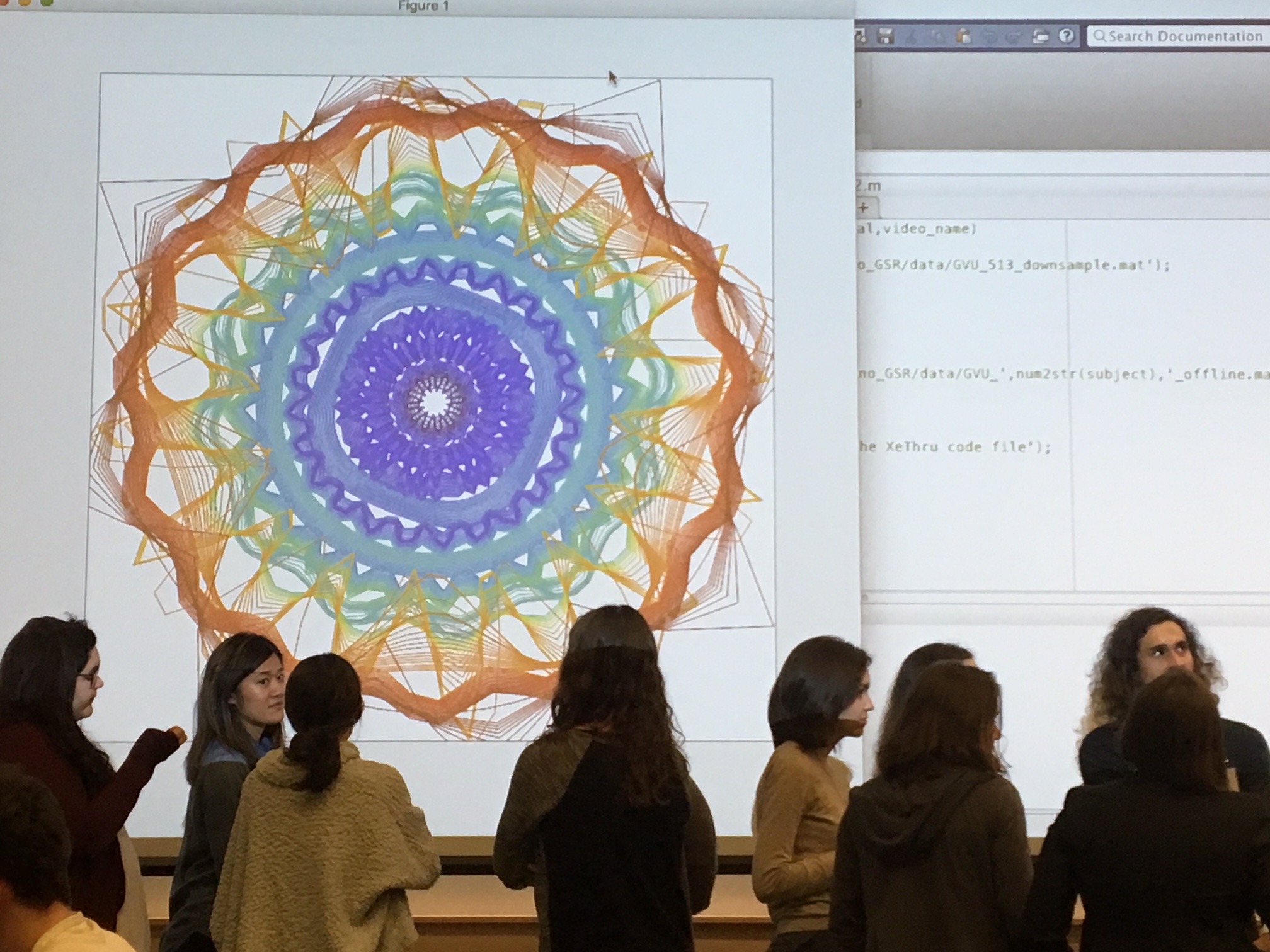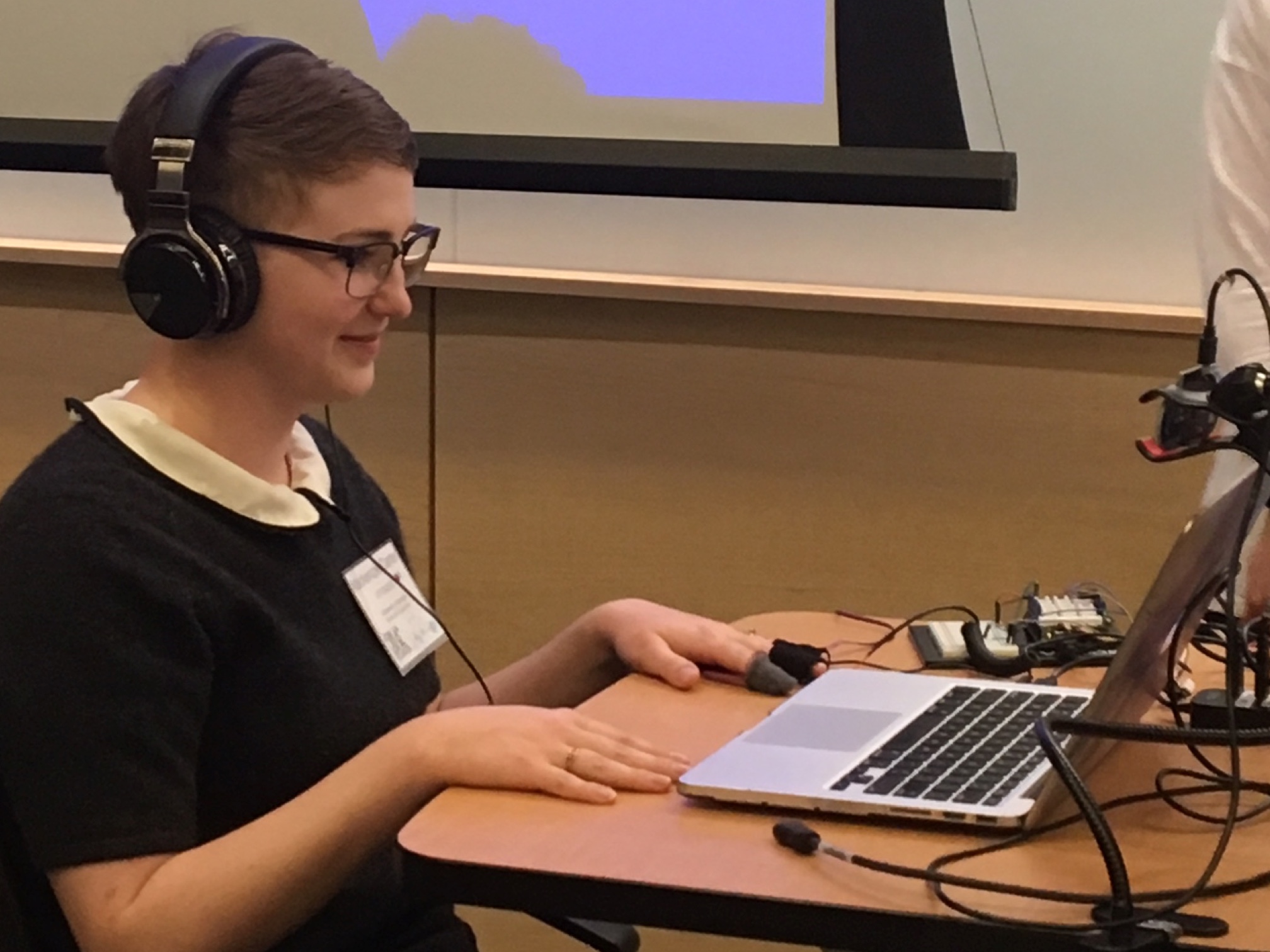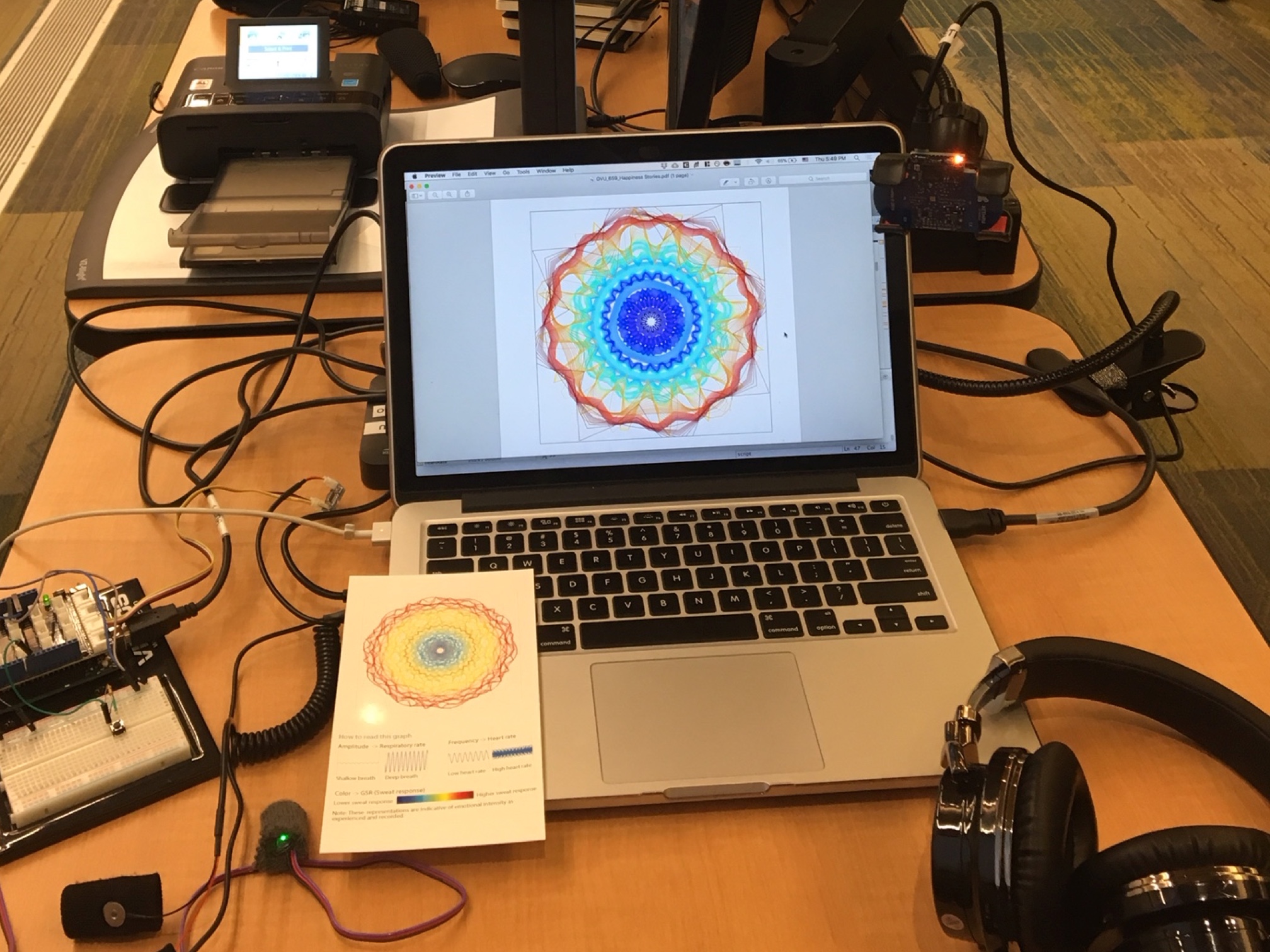 ---
NEXT STEPS
Time
Time can also play a factor in our heart rate. Below is a visual prototype of how to visualize our heart rate against time. On the left is a clock, ticking by as the seconds pass by. On the right, a heart rate is displayed. The difference between the seconds passing and the heart rate is depicted using color. As the heart rate moves closer to seconds passing, the color of the number will change to blue.
---
PEOPLE
Advisors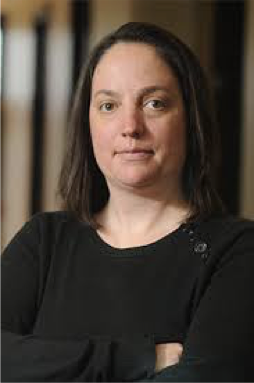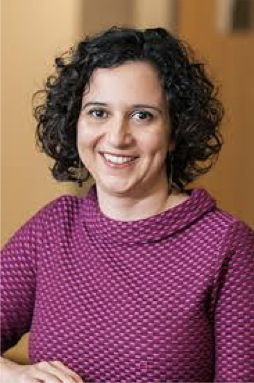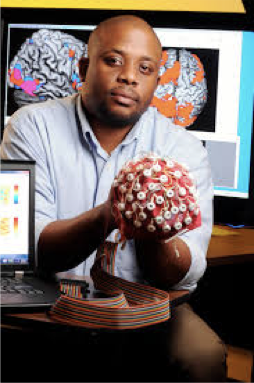 Current Members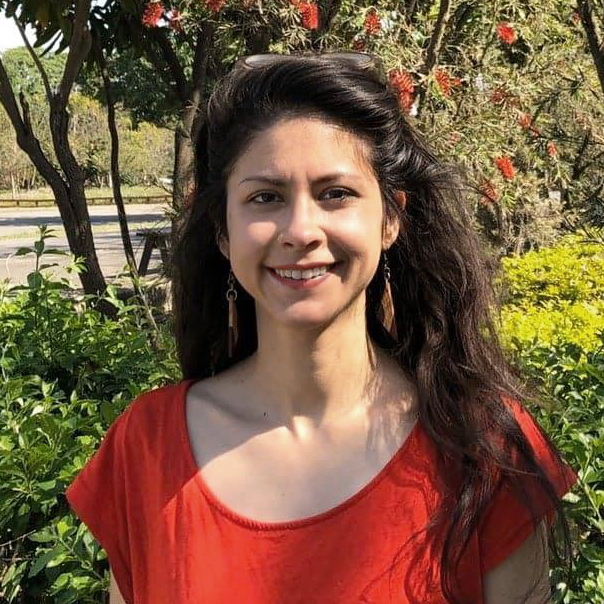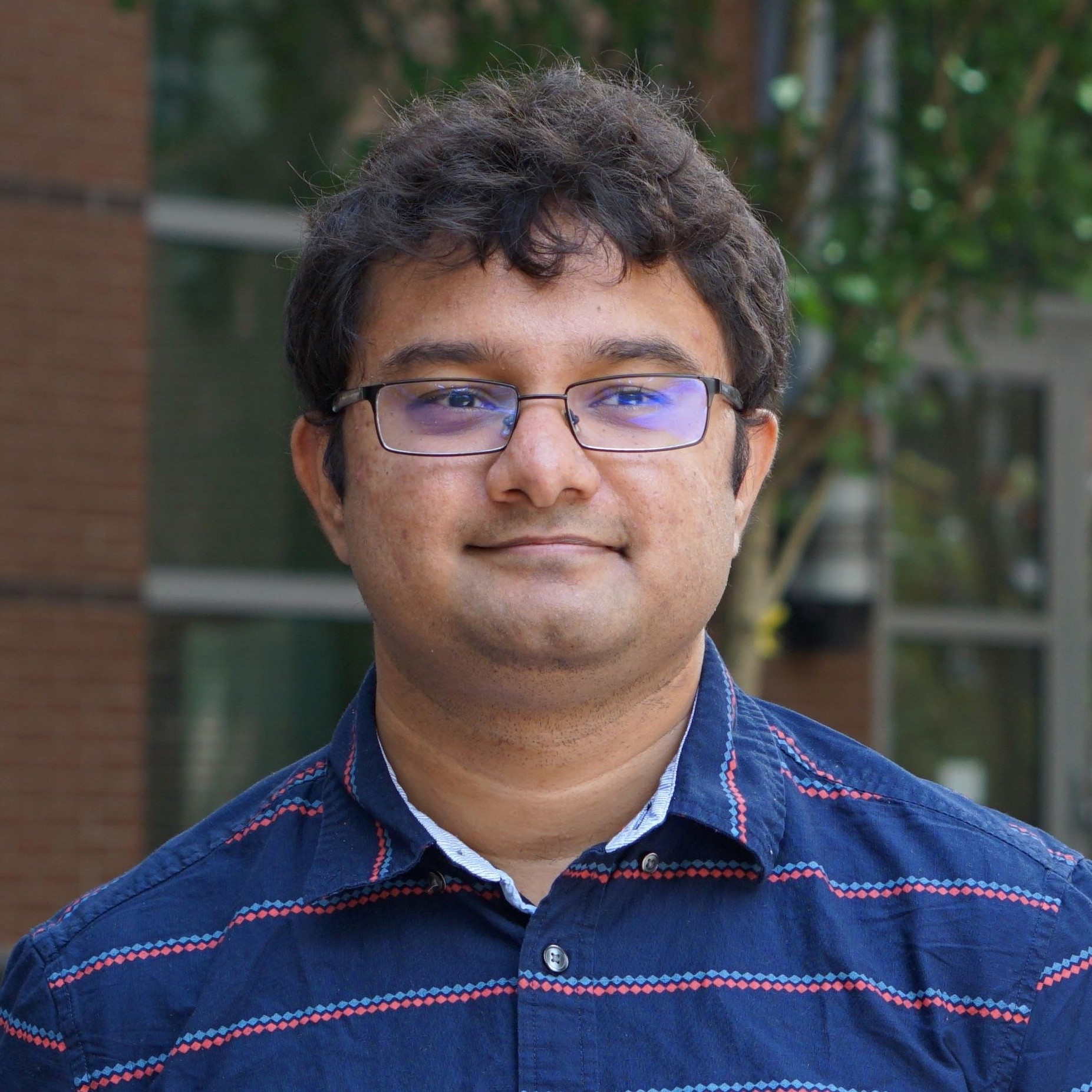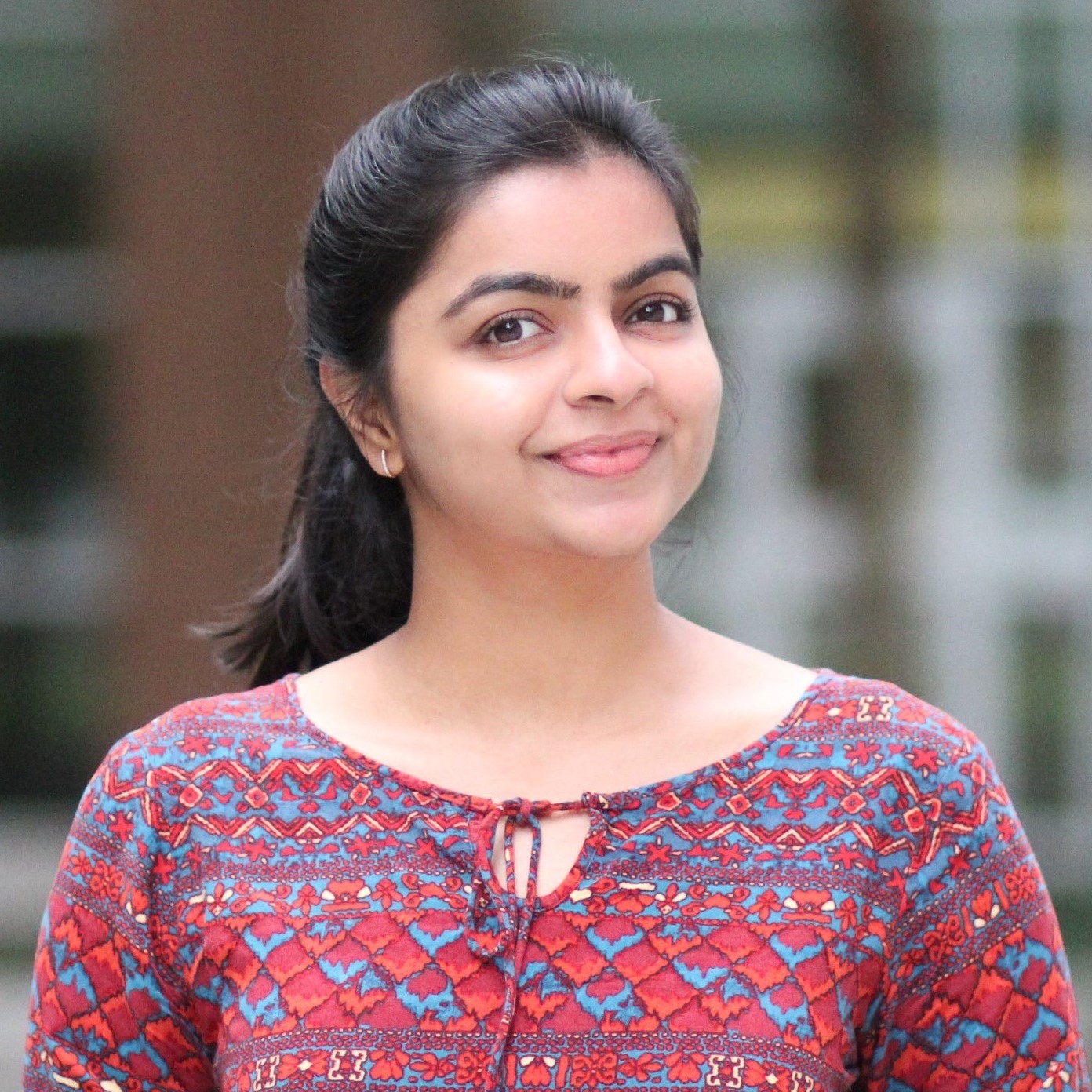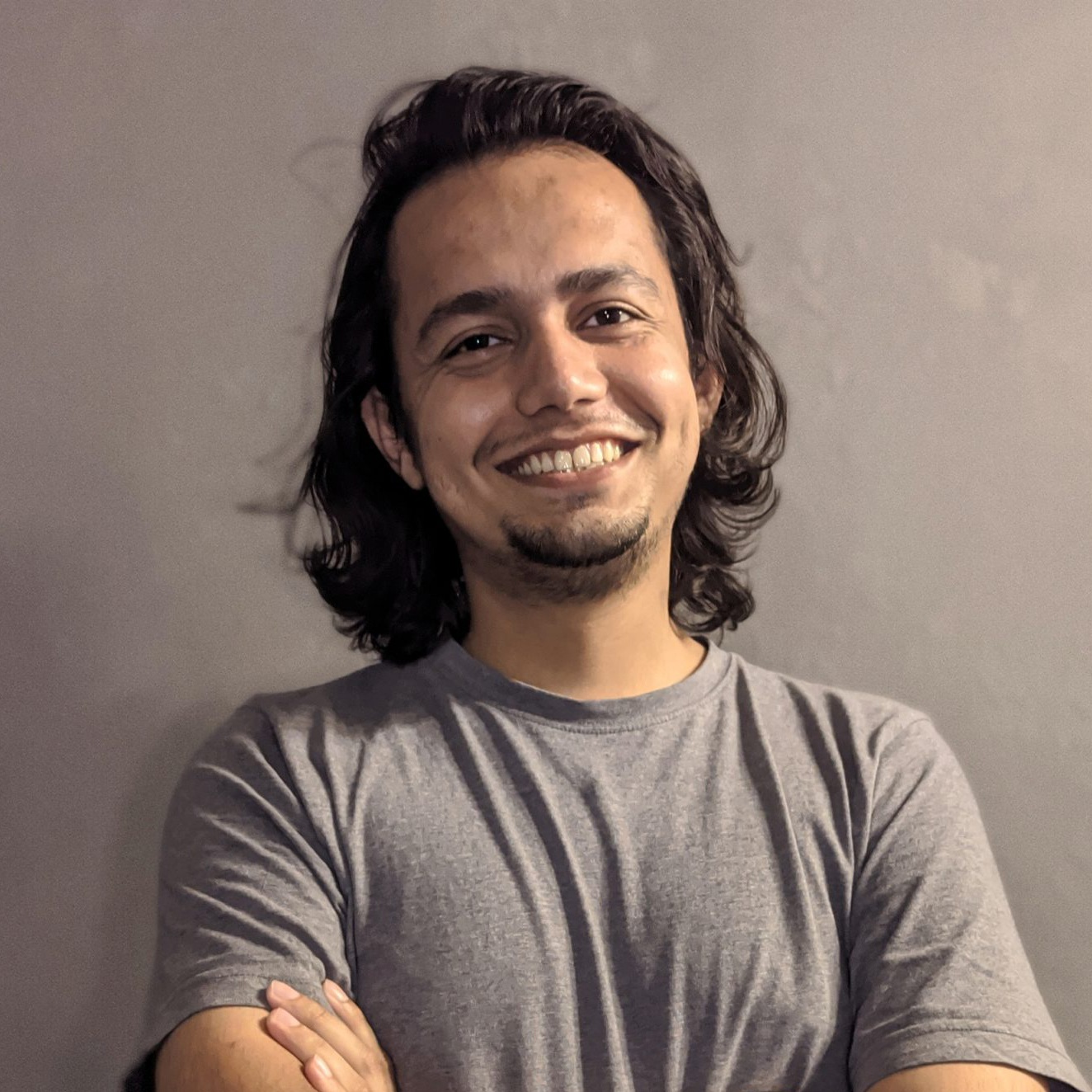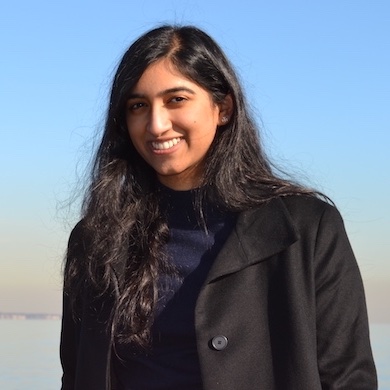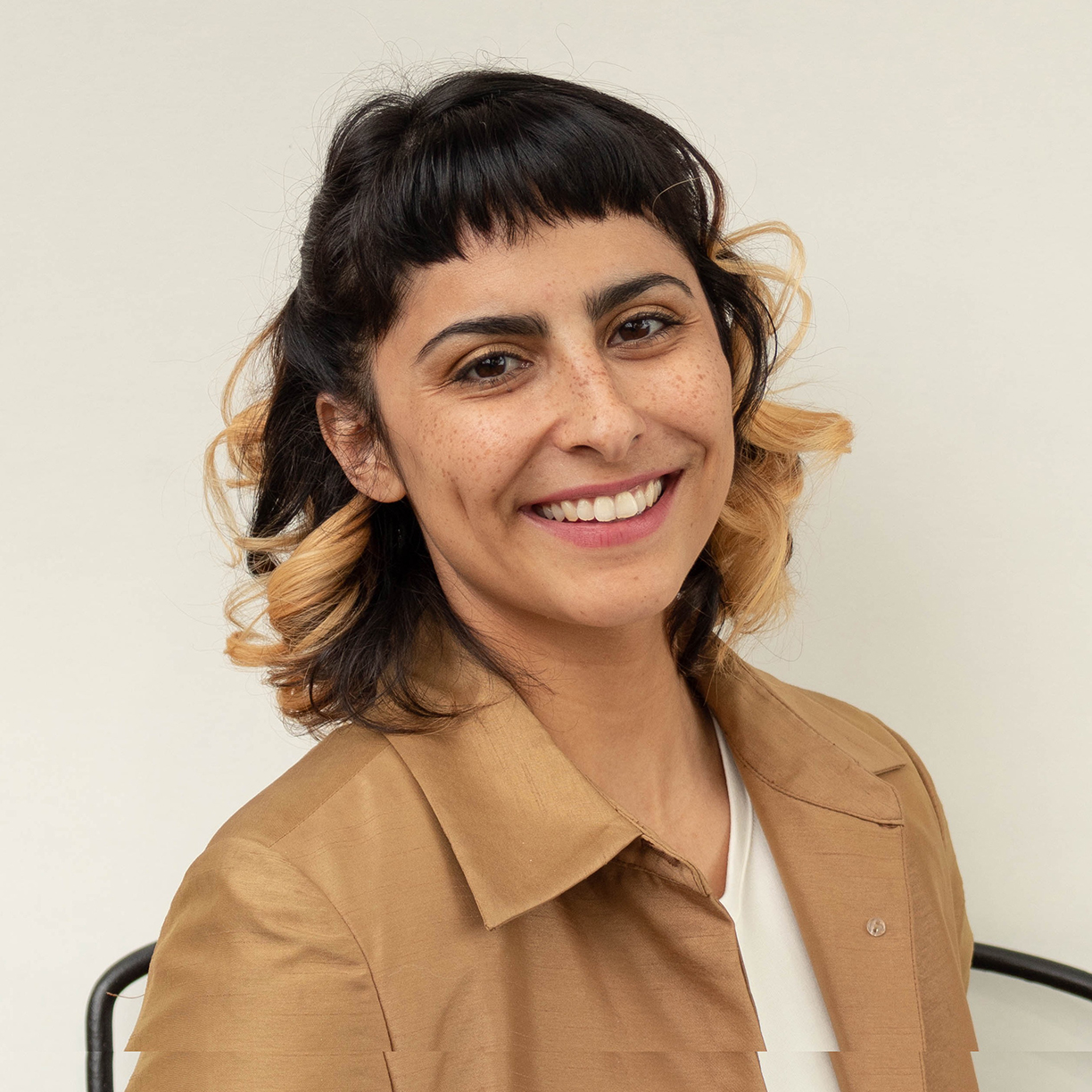 Past Members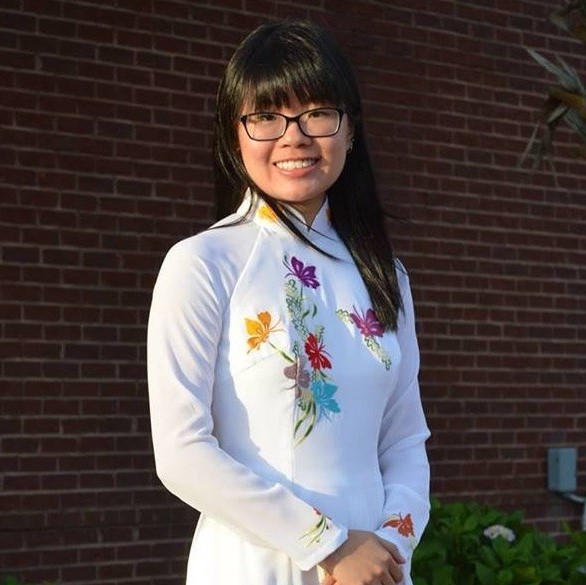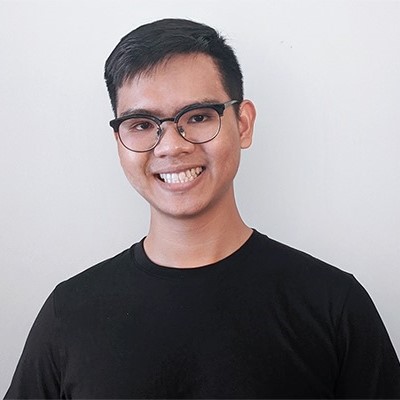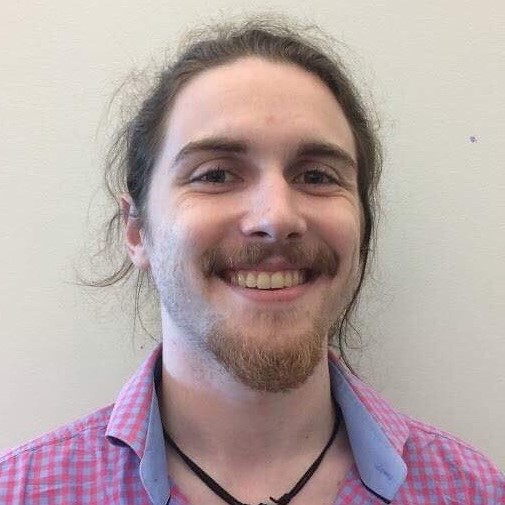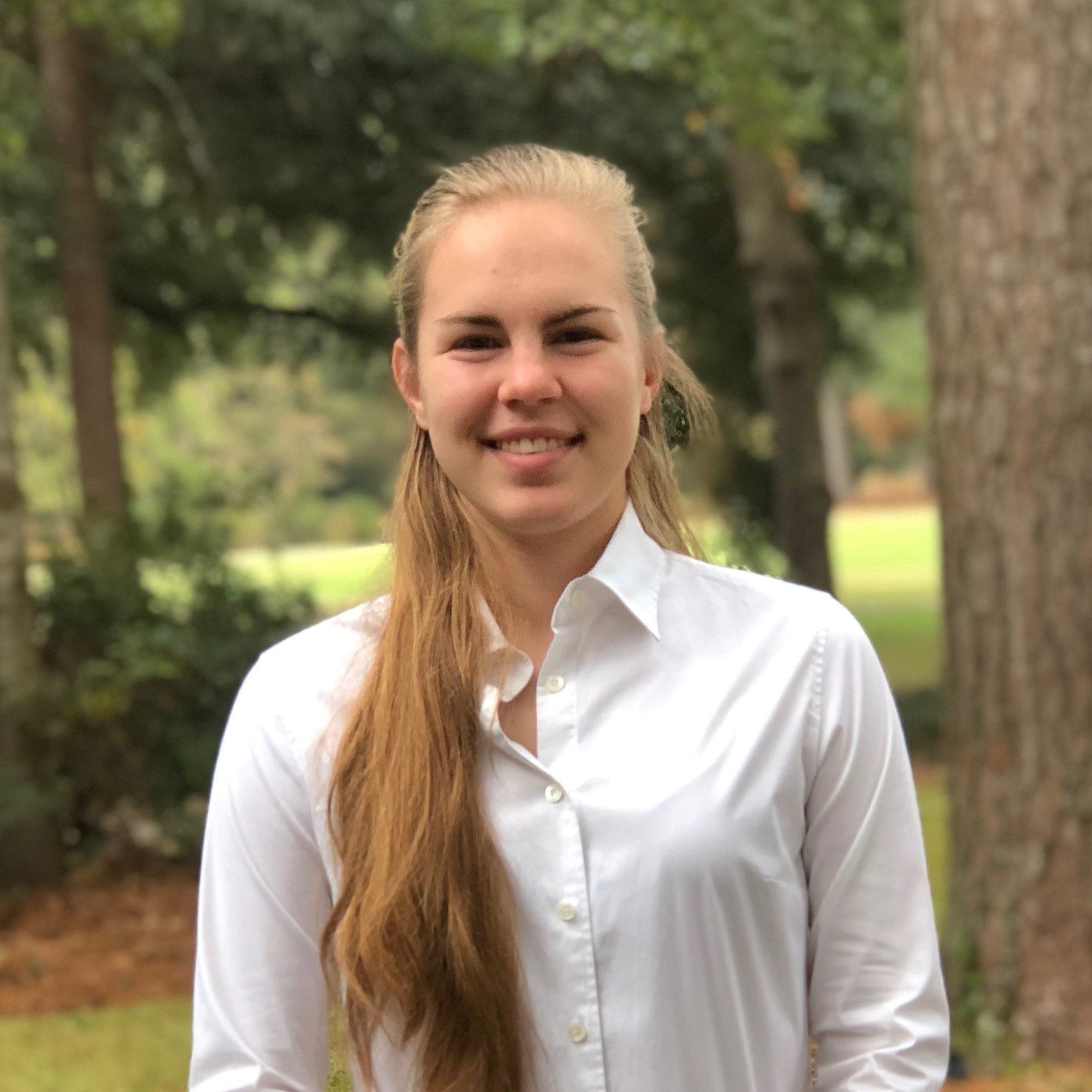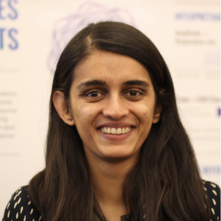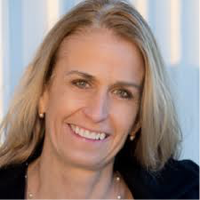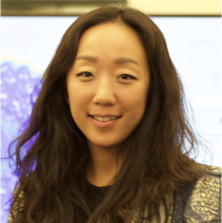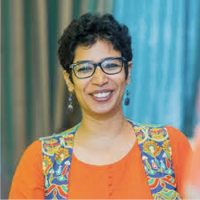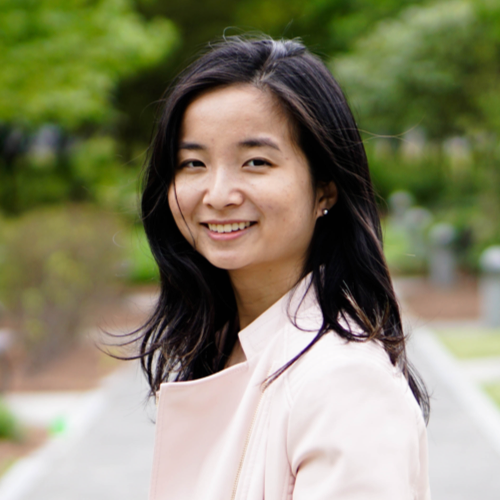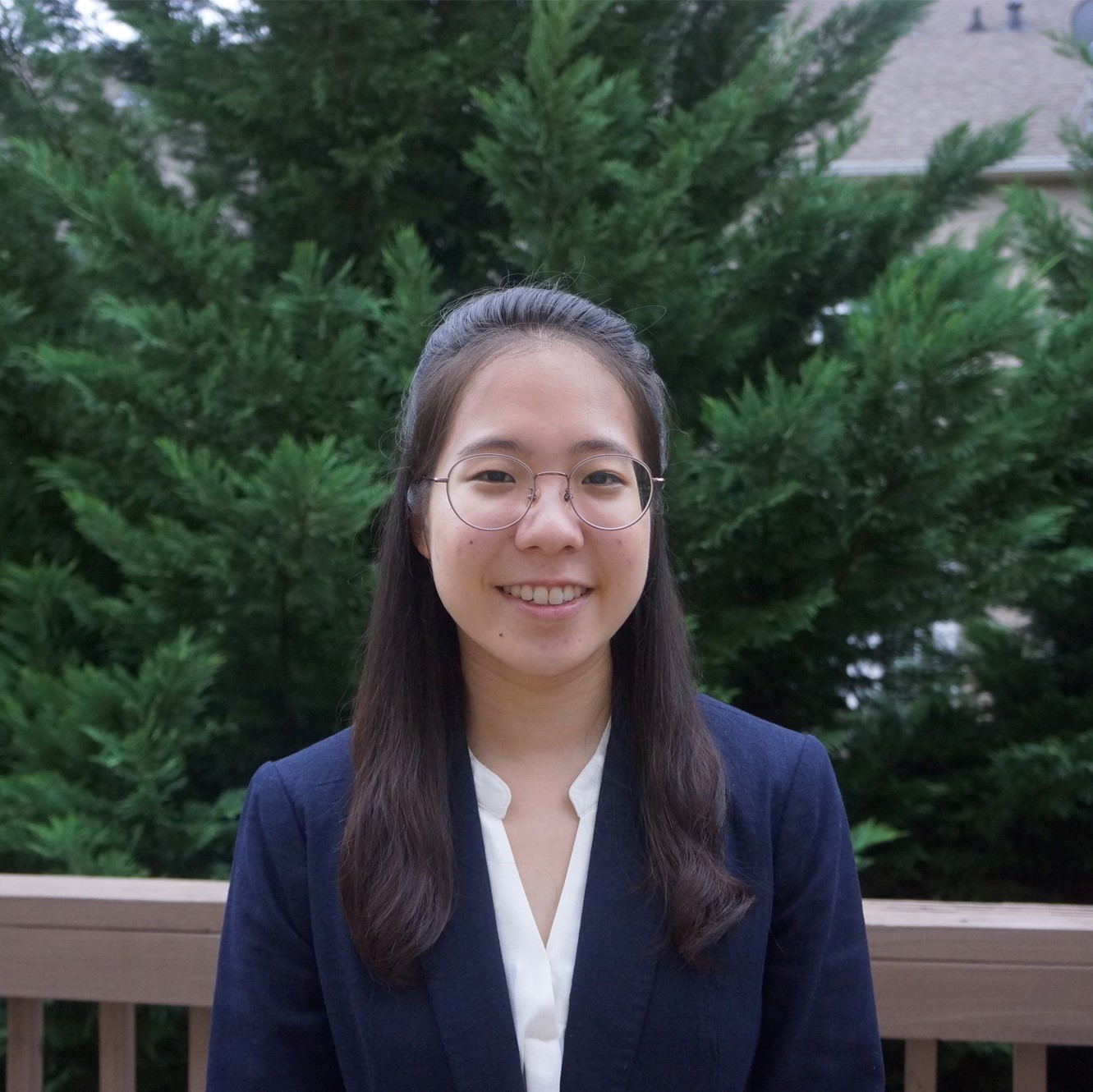 ---